Branding ID checks
You can use your own brand within ID checks, and your brand will not only extend to the ID check flow but also to emails sent to customers.
Your theme settings for Real ID can be found within the Appearance section with the app Settings:

Uploading your Logo​
At the bottom of the Branding section, you'll be able to upload your own logo: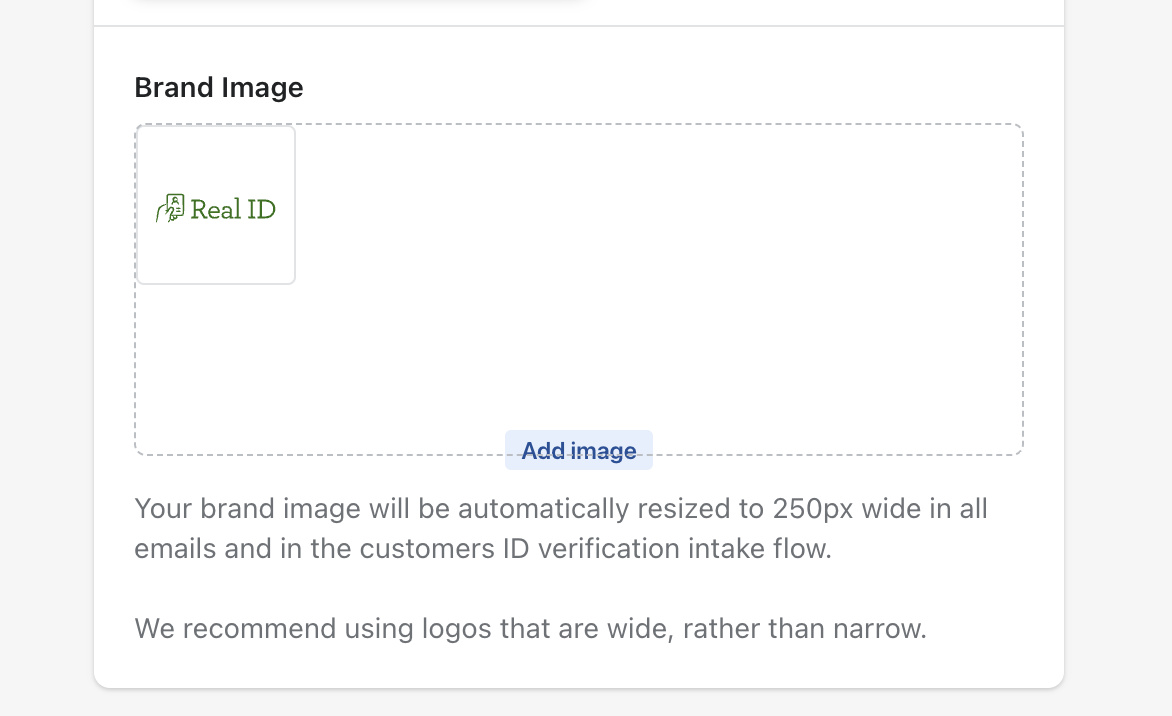 Here you can drag and drop your logo, or alternatively you can click on the dashed box to open a file browser to find and select a file.
note
Your logo will be automatically resized in order to make it responsive on mobile, tablet and desktop views. There's not need to resize the image before uploading.
Theming​
You can design the Real ID theme to match your store's theme. Within the Branding settings, you can set the Primary and Button colors of the theme.
Primary color​
The Primary color is applied to the background of the ID checks, in both emails as well as the ID check flow.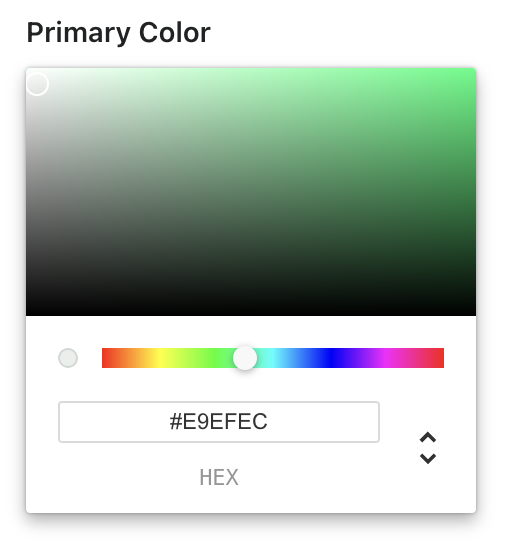 tip
We recommend using a neutral color for the primary color, like a light gray. This helps make the Start ID verification button more visible to the customer.
Button color​
The Button color is applied to the background of the call to action buttons to start the ID check, as well as buttons within the ID check flow.
tip
We recommend using a darker color for the button color. The font color of the button is white by default and a darker color will add more contrast to make the button more visible and readable.