Requiring an eSignature during the ID check
You can optionally require signature capture as part of the customer's ID verification. Your customers will be prompted with an intuitive and easy to use canvas that will allow them to draw their signature with their finger or a stylus on their mobile device.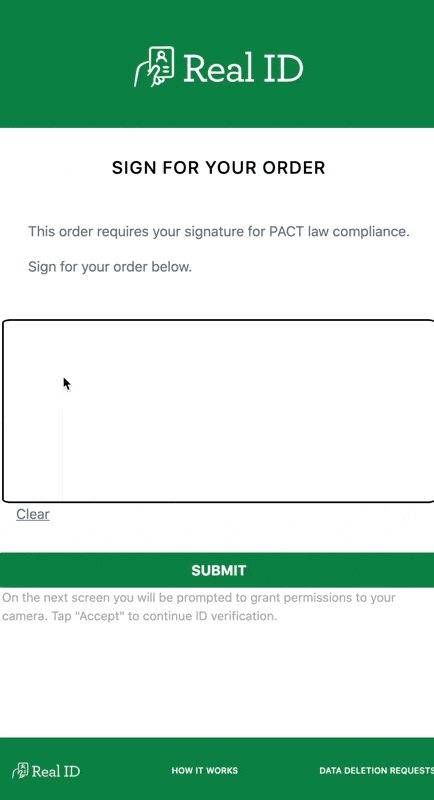 How to enable eSignatures​
You can enable or disable Real ID to require electronic signatures as part of the ID verification process at any time. There is no code required to complete this step.
To enable it, open the Settings"* page, then open the Rules tab and select the Require eSignature checkbox. Click the Save button in the top right to apply the change.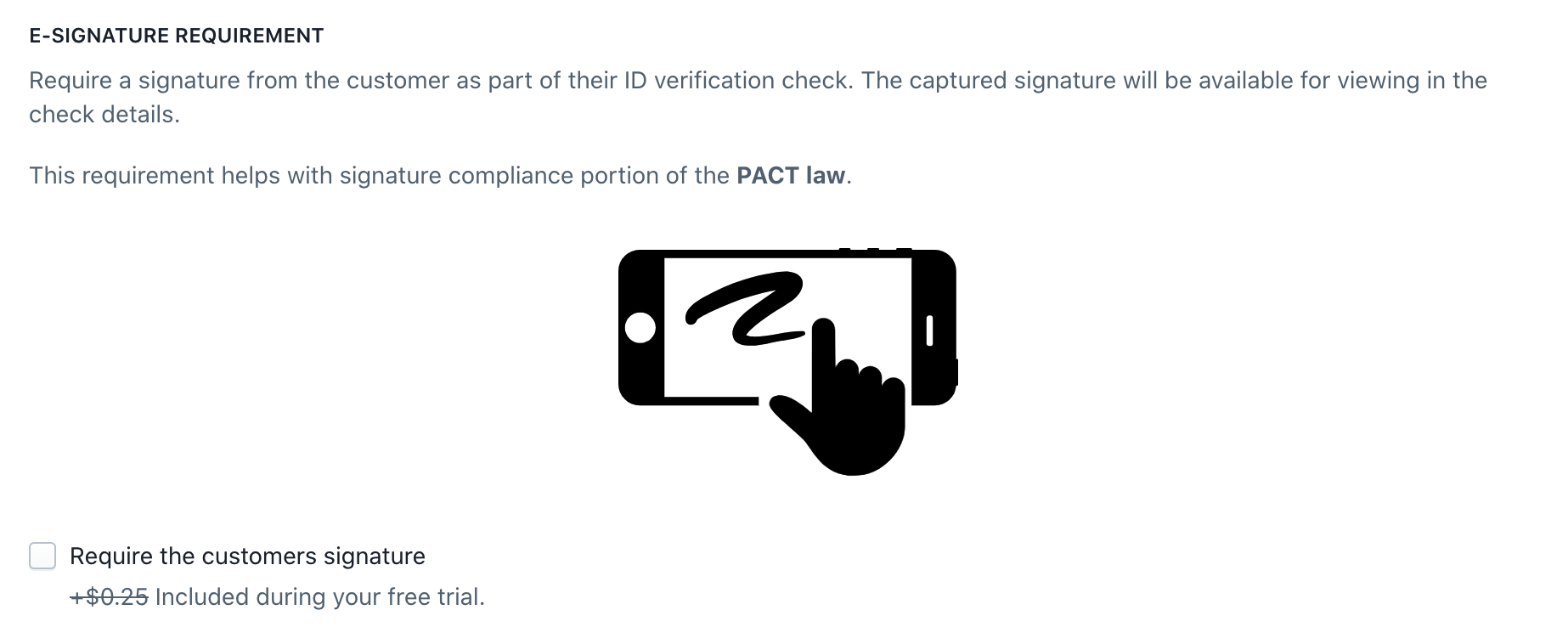 Where can I view eSignatures?​
After customers sign for the ID check, the signature will be available in the Real ID dashboard under the ID check details:

When are electronic signatures captured during the ID check?​
If an ID check requires an eSignature, the customer will be prompted to submit a signature before they continue onto the next step.